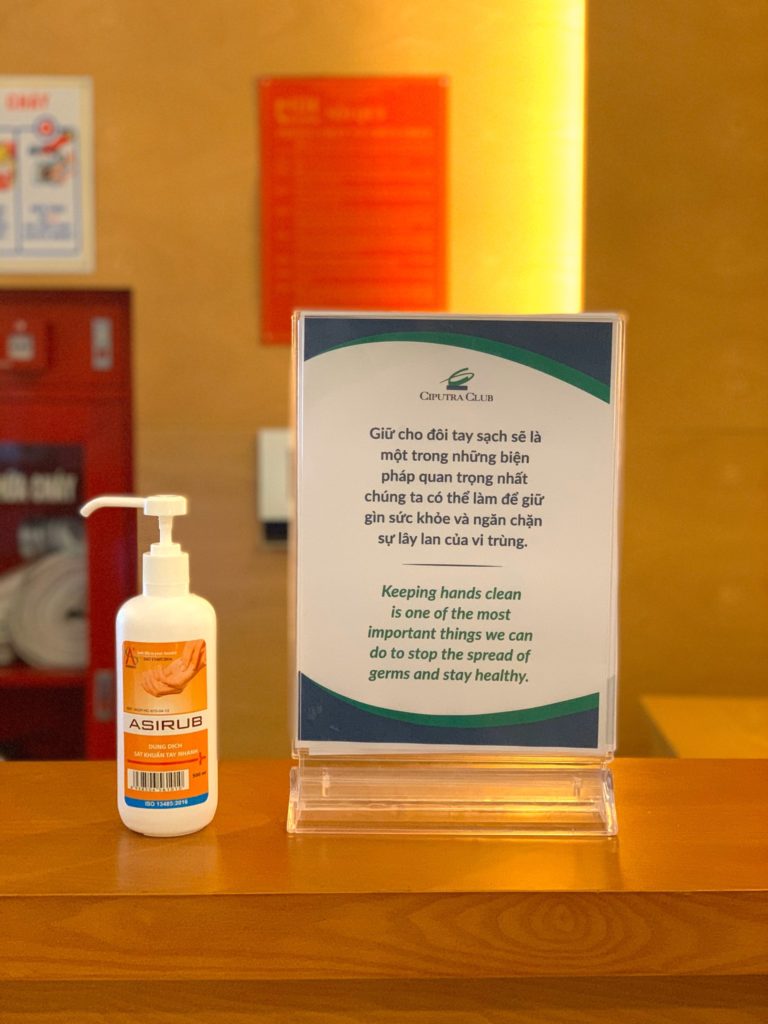 For the purpose of protect customers' health, ourselves, our families and join hand with our community to eradicate epidemic , all of our staffs are equipped fully equipment with medical standards as 3 layers surgical masks and medical alcohol bottles put in each of our departments.
? In addition, we are equipping cleansing alcohol-based hand gel in each of our lockers that customers can actively prevent epidemic. Ciputra Club also reinforces to clean and disinfect frequently with Cloramin B solution in reception areas, fitness room, common area.
Let's join hand to prevent this epidemic!!!