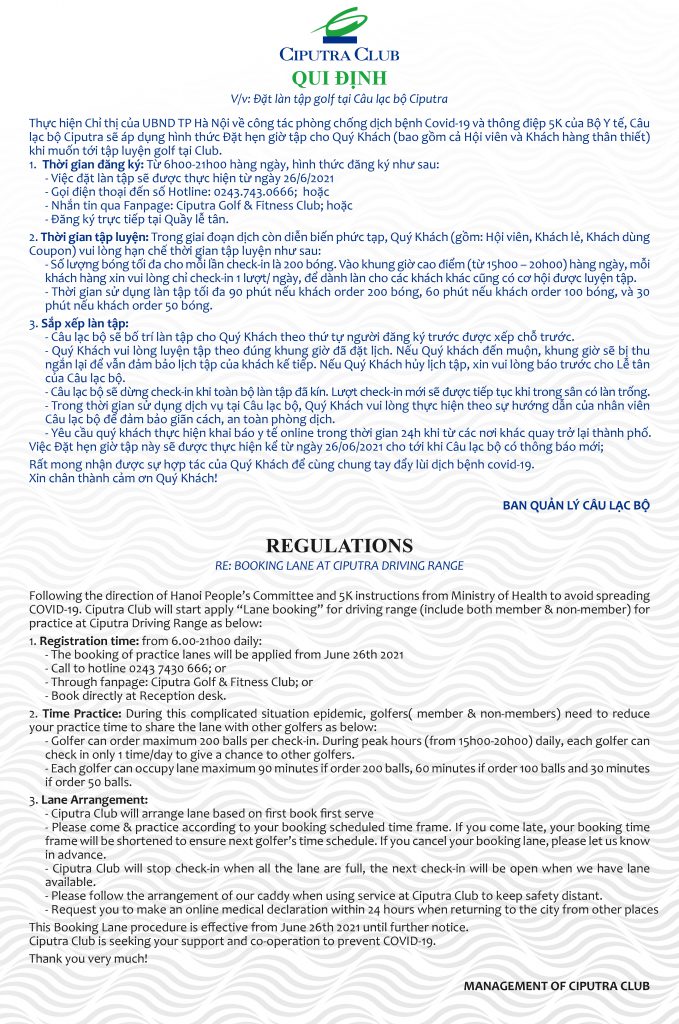 According to Directive No. 2006/UBNDD-KGVX of the City People's Committee, Ciputra Golf Practice Course will be open to serve you from 9:00 on June 26th 2021. From June 27th, opening hours is from 6:00 – 21:00
To ensure your safety and comply with the rules of epidemic prevention, we ask that you cooperate in implementing the following regulations:
1, Book before going to the training ground (follow the notice below).
2, Make medical declarations through QRCode, use Ncov & Bluezone, be responsible for the declared information if Covid 19 infection occurs.
3, Guests must not use the practice lane or stay on the field for more than 90 minutes.
4, Suggest customers keep their distance at least 2m; and wear a mask even while exercising
.5, Do not use the locker area during this time.Ciputra club would like to refuse to serve in case customers do not comply with the above regulations.